How to organize your dressing room for the new season?
nissihaka@jacques-loup.com
Spring is just around the corner! It's time to clean out your dressing room and prepare it for the new season. Discover Jacques Loup 's tips for optimal organization!
Spring is a season that marks a renewal and a transition to warmer temperatures and sunnier days. It's also a great time to sort through your wardrobe and reorganize for the new season. However, it can sometimes be difficult to know where to start and how to best organize your wardrobe. In this article, we'll give you practical tips on how to sort, organize and reorganize your wardrobe for spring so that you have a functional, organized and stylish wardrobe for the upcoming season. Follow our tips for optimal organization and to welcome the new season in style!
Sorting out your dressing room
Before you begin to tidy and organize your closet, it's important to sort through and get rid of the clothes you no longer wear. To do this, you can create three piles: keep, donate and throw away. Any clothes that you haven't worn in over a year, that no longer fit or that are worn out should be placed in the "donate" or "throw away" piles.
Organize your clothes by category
To organize your closet, it is important to organize your clothes by category: tops, bottoms, dresses, etc. This will help you visualize your wardrobe as a whole and easily find what you are looking for. You can also arrangeyour clothes by color for even more efficient organization.
Invest in adapted storage space
To optimize the space in your dressing room, invest in suitable storage items such as shelves, closets or storage boxes. Velvet hangers are also a great choice because they take up less space and prevent clothes from slipping. You can easily find racks and other storage accessories on the market.
Reorganize your wardrobe for spring
For the spring season, it's time to put away the winter clothes and make room for lighter ones. Reorganize your dressing room by placing winter clothes at the back and highlighting more seasonally appropriate clothing.
Adding spring touches to your wardrobe
Finally, add spring touches to your wardrobe by incorporating pastel colors, floral patterns and light accessories like silk scarves or delicate jewelry. This will give your wardrobe a fresh touch and help you feel ready for the season.
The Jacques Loup collection, for a complete spring dressing 
Jacques Loup's new spring/summer collection has arrived, bringing with it a variety of styles and trends for the upcoming season. This is the perfect opportunity to reorganize your wardrobe and give it a fresh look by incorporating new trendy pieces. Jacques Loup's spring/summer collection offers a selection of quality clothing, accessories and shoes that will allow you to create stylish outfits that are appropriate for the season. Whether you're looking for casual pieces for the weekend or dressier outfits for special occasions, this collection has everything you need for the perfect wardrobe for the season. Head over to Facebook and Instagram to share your favorite pieces with us!
Overview of the new collection: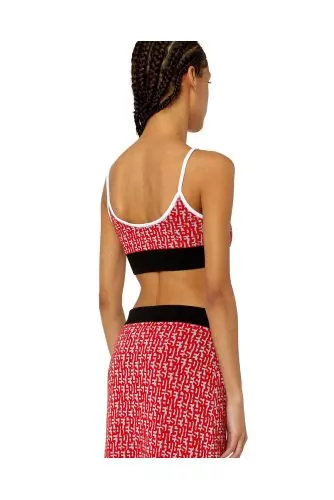 Conclusion: By following these practical tips, you can organize your wardrobe for the spring season in an efficient and stylish way. Sorting through your closet, categorizing your clothes, investing in proper storage, reorganizing your wardrobe for the season and adding spring touches to your dressing room are all important steps to optimal organization and a perfect dressing room for the upcoming season.