Jacques' favourites
[email protected]
The fall-winter collection is available at Jacques Loup! Jacques-Robert gives you his favorites from the collection! Among the fall-winter collection, Jacques, grandson of the founders of the Jacques Loup house and current director, gives you his favorites. Bags for men, shoes for special occasions or trendy sneakers: zoom on Jacques' favorites! 
The iconic Philip Karto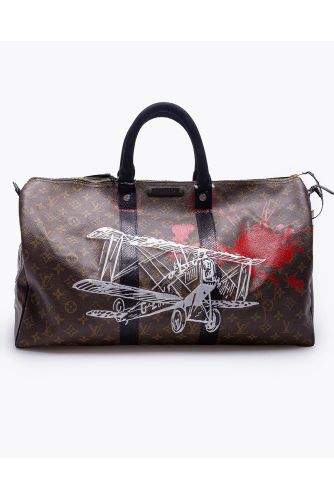 Philip Karto bags have not said their last word. Both classic and in a Rock'n'Roll look, they are unanimous and allow you to wear different looks with dynamism. Whether you are a man or a woman, Philip Karto bags are suitable for all occasions. For an intense sports session, during a weekend trip or even to slip in a sweater or a small jacket during your fall outings, this bag can accompany you.
Jacques unveils his flagship model: the vintage LV Keepall -Airplane- bag by Philip Karto. After dismantling the entire bag, the artist signs and draws inside. The handles and piping are changed and covered with crust leather and python. The applications are in python and leather while the jewelry is in silver and metal. The patterns are embroidered and the designs are hand-painted with a water-resistant paint. The combination of luxury and rock is done by customizing the famous Louis Vuitton canvas. It is a real investment for every daily activity without compromising on quality.
Discover the Philip Karto bag collection on the Jacques Loup website!
The pair of sneakers
The pair of sneakers is part of the pieces that we appreciate in September for a return to work or to keep new resolutions. The latter must be comfortable, resistant to wear and especially of quality. It is the perfect companion of the beautiful days but also when the temperatures drop. Jacques' favorite ? Tod 's sneakers with studs! We particularly appreciate them for their timeless color and for the soles with big pimples . Design both unique and practical, they are worn both in everyday life and for a running session. To wear a casual or sporty look, these are the shoes to adopt!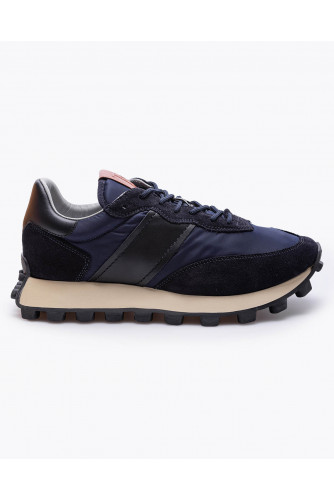 Classic and elegant derbies
Derbies are the must-have shoes. In suede for a casual look and in leather for a more elegant look, these shoes can be worn for everyday wear as well as for a big occasion like a ceremony. Good news: the derbies are also among Jacques Loup's favorites! Jacques Loup 's dark blue derbies are distinguished by their chrome metal buckles. This gives a touch of dynamism and singularity to the pair of derbies too classic without creating too much fantasy.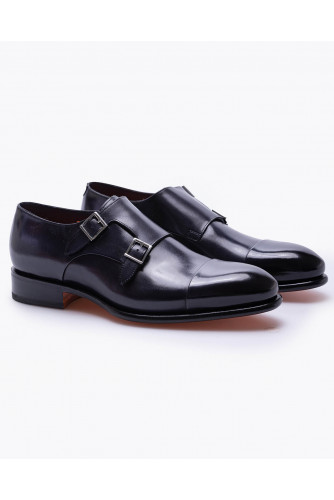 Jacques Loup invites you to discover its collection of derbies on the website!
What about you, what are your favorite pieces from the collection? Share them on Facebook and Instagram!