Emmanuelle's favorites
[email protected]
After Jacques' favorites, here are Emmanuelle's favorites ! What are her favorite pieces of the season? Discover them with Jacques Loup!
The fall-winter collection is available at Jacques Loup! This collection is composed of pieces carefully chosen by the duo Jacques and Emmanuelle to allow you to be elegant without compromising on comfort. Pieces for a dressy look, for a sporty look or for everyday wear: Emmanuelle gives you her favorites for a season at the cutting edge of style!
The pantsuit: the key piece of the wardrobe 
On the catwalk for several seasons now, the pantsuit is a must-have for a stylish and elegant look. Practical and comfortable, they come in all shapes, styles and colors. For Emmanuelle, it's the pantsuit with the sleeveless jacket that is her favorite! We appreciate the camel color very fashionable during the fall-winter, that's why we adopt the reversible sleeveless jacket by Marni that we match with the pants of the same color with a tight fit and impeccable fall. The jacket goes very well with warm clothes like knit sweater or blouse!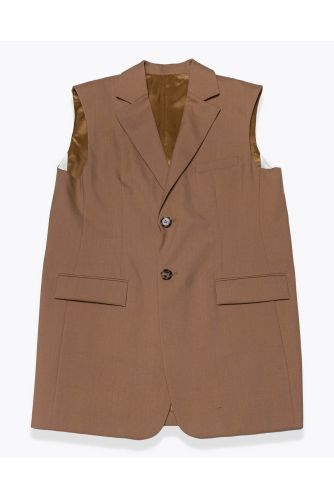 Women's sports set
Emmanuelle's second favorite is sporty and feminine. The women's sportswear set is a real must-have in your wardrobe! To resume your sports sessions in good conditions or for a weekend in comfortable clothes, the pink set from MSGM is made for you! Indeed the Total Look monochrome is very trendy in autumn-winter and allows to bring a dynamic and dapper look!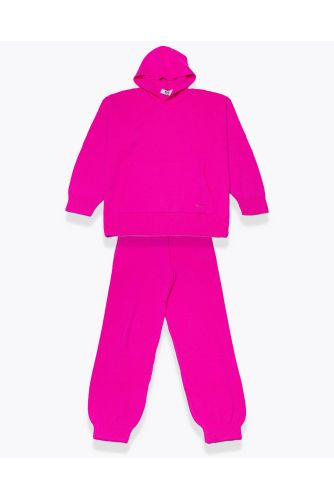 The little black dress revisited: 
One of Emmanuelle's favorites: the little black dress! A must-have for the winter wardrobe, it can be worn with many pieces of your wardrobe. Emmanuelle loves the little black dress revisited by N°21! The dress is made of cotton lace. Its particularity? The safety pins that decorate the room in a harmonious way. It is a strong piece that can be worn with simple accessories for a feminine and unique look.
Jacques Loup invites you to discover the collection and to share your favorites with us! For now, see you soon for a next article as well as on Facebook and Instagram!