Top pieces for a cool spring evening
nissihaka@jacques-loup.com
Are you looking for ideas to be elegant and stylish during your spring parties? You've come to the right place! Discover our selection of key pieces for a chic and practical outfit for your outings under a light breeze.
With the arrival of spring, the cool and cozy evenings are becoming more and more common. It's the perfect opportunity to pull out your favorite outfits and accessorize them with trendy pieces to be on the cutting edge of fashion. However, choosing the right pieces for a spring evening can be a real challenge, as you have to find a balance between comfort and elegance, while adapting to the variable temperatures of this season .
In this article, we're going to show you the top pieces for a cool spring night out, to help you find inspiration and create a chic and comfortable outfit for any occasion. Whether you're looking for a casual or dressy look, you'll find all the tips and trends to look stylish for your spring outings here!
The cardigan, must-have of the season: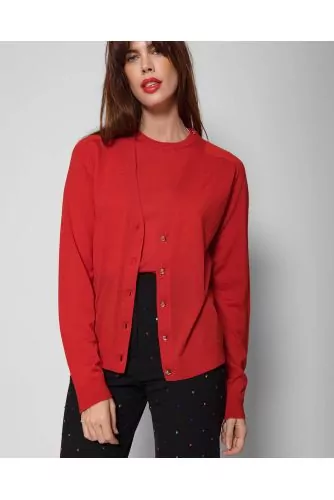 A cardigan or light jacket: these pieces will keep you warm while being easily removable if you get too hot. This versatile piece can be worn in a variety of ways to suit any occasion: buttoned over a blouse for a chic look or open over a t-shirt for a casual look. In addition, the cardigan comes in many materials and colors to suit all styles and tastes. You can opt for a knitted cardigan for a cocooning look, or a cotton or linen cardigan for a lighter, summery look.
In short, the cardigan is a timeless piece that can be worn all spring long for a stylish and practical look. You can opt for a denim or leather jacket for a dressier look, or a knit cardigan for a more casual outfit. 
Discover our selection of cardigans and jackets on Jacques Loup 's website and don't hesitate to check out our special article on denim jackets (a must have for the spring season)!
Elegant pants: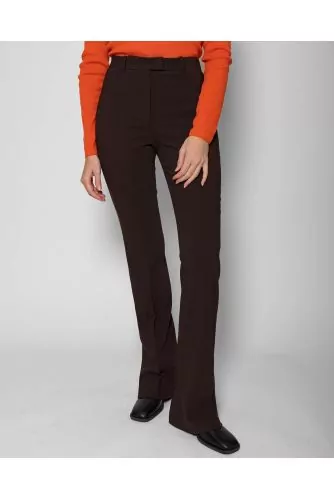 To stay warm, pants are a must-have piece. Opt for a pair of dress pants made of light materials like linen or viscose for a chic and comfortable look. Of course, you can think of the jeans that we adopt in any season. A real must-have for a complete wardrobe, they allow you to wear trendy looks in different styles as long as you choose them according to your body type!
Discover our selection of jeans and pants on the site! At Jacques Loup, we have a crush on the Diesel jeans collection but don't hesitate to have a look at the Marni pants like the wool crepe pants with embroidered stripes .
Comfortable shoes 
For a spring party, it's important to choose comfortable shoes to avoid suffering from cold or tired feet. Flat shoes like sneakers or ballet flats are perfect for a casual look, while heeled boots can add a touch of elegance. 
Our selection for you: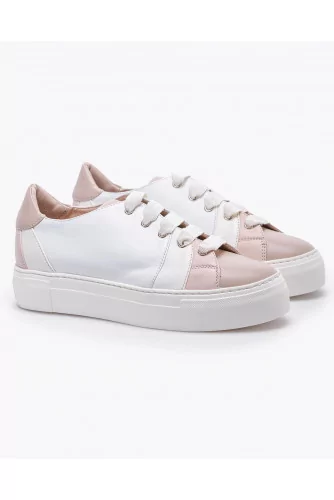 Finally, don't forget the trendy accessories! To complete your outfit, consider adding a leather or suede handbag, delicate jewelry and a seasonal hat for a complete look.
In summary, for a cool spring evening, it's important to choose light, comfortable and stylish clothes to stay fashionable while being comfortable. What will be your top looks for a cool spring evening? Share your best outfits with us on Facebook and Instagram!